Golf coaching is all about you and what you want to get out of your game. We pride ourselves on being good listeners and aim to provide the best possible professional advice, whilst ensuring each lesson is tailored and enjoyable for the golfer.
Why Coaching?
We're passionate about helping you play better golf.
Every golfer enjoys the game more when they're hitting good shots and playing well. This is our mission for you.
Think back to your last few rounds and try to pinpoint an area that cost you shots…
Maybe, you had too many three-putts as a result of poor distance control? Or did you miss too many fairways to the right meaning you had to chip out sideways? It could be that you play well in practice rounds with your friends but struggle to replicate that in competitions?
Through our experiences in the game and our PGA education, we appreciate that every golfer is different. That's why we offer a range of lessons and packages to suit everyone.
Lessons will cover:
Golf Fundamentals
Swing Basics
Short Game
Long Game
Course Management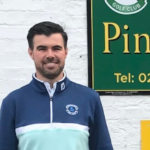 Crue Elliott - Head PGA Professional
Crue Elliott began his golfing career at Burnham Beeches Golf Club as a Trainee Assistant under the Head Professional Ronnie Bolton. He remained at Burnham Beeches for 5 years and upon completion of his PGA qualification he was offered the Assistant Head Professional role at Sandy Lodge Golf Club, under the Head Professional Jeff Pinsent. Crue remained at Sandy Lodge for 10 years learning all the necessary skills needed to be a Head Professional and run a successful Pro-Shop. Crue joined Pinner Hill in 2019 as Head Professional and in a short time has made huge improvements to the layout of the professional shop; which now stocks a wide range of golfing equipment, clothing, shoes and refreshments. He has built a strong Pro-Shop team who will go above and beyond to provide the best possible service to all members and guests. Crue is a triple A rated PGA coach with 18 years coaching experience. He coaches full time alongside running the Pro-Shop and provides lessons at Pinner Hill Golf Club and a range of other venues. Crue provides Junior Academy, Ladies Academy, individual, package and playing lessons. Call Crue today via the Professional Shop on 0208 866 2109 to book an assessment or lesson.
---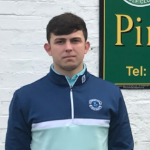 Jack Kelly - PGA Trainee Assistant
Jack Kelly is our PGA Trainee Assistant under Head Pro Crue Eliott. He is currently learning via his PGA Diploma, his apprenctiship and playing in professional events. Jack's aim are to be a full time playing professional but is also learning coaching, business and club running as a back up to this.
---
Andy Dulake - Shop Manager
Andy is shop manager and provides a great service to all members and guests as well as running the day to day opeations within the proshop. Andy is an avid golfer and a member of Pinner Hill. Andy is here to help so please don't hesitate to ask.
---